Year 7 French Residential
Blog for Wednesday 16th October
Today was the day! Disney. Fed-up of being woken by Mr C, he really can't sing.
Getting ready was easy, but it is so dark here in the morning. Some people looked like they had already been, so much Disney clothing, mainly ears.
A quiet trip, up until we saw THE Castle, the coach went crazy. Entrance cards out, security a breeze and into the Studio area.
Two choices: Ratatouille or the House of Terror . . .
Ratatouille really was a scuttle through the kitchen, culminating in the bucket of water. Thankfully Ms Fagge wore her waterproof trousers. The 3-D spec was cool, from the roof top and the barking dogs through to being chased through the kitchen by the chef with a meat cleaver.
Mrs Stocks and Mr C took the group to the House of Terror. Ignoring the two-hour wait, it really was terrifying! Mr C mentioned shaken but not stirred, but we didn't really get that.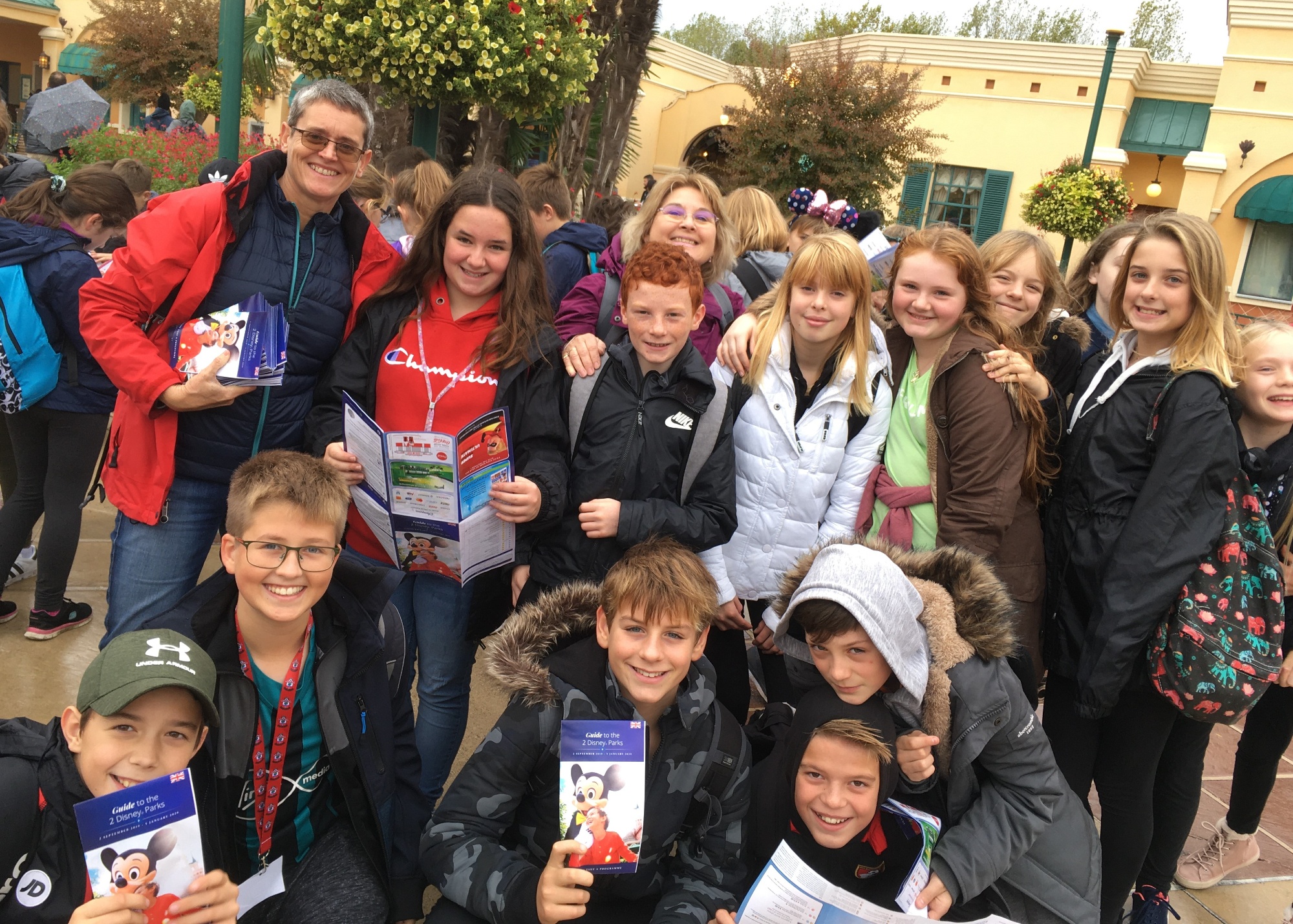 Lilo and Stitch live show – we went to the French version. But, we really did understand some of the conversation. The smile on Miss Fagge's face said it all. It helped knowing the colours to help Stitch escape.
Into the main park and freedom! We really enjoyed going off in our small groups. We soon sorted the 'fast ticket' scheme. Mrs Johannesen being the centre cog for us to check-in as we moved between the four different adventure 'Lands'.
We really enjoyed being able to go on the Pirates of the Caribbean ride as we could all go on the ride at the same time. The music was great, Mrs Robertson was excellent at spotting Jack Sparrow, not to mention her screaming!
Finally, the parade came just like the rain! But it didn't disappoint, Matthew E was blown a kiss from Mrs Duck! Kristoff danced into the group and high-5 lots of us. The music, floats and dancing was amazing.
We managed to spend lots of money in the shop at the end, but it took so long we nearly missed tea! Really fun day, but we are sooo tired tonight.
The blog was written by several pupils, a real group effort.